Untitled Document
<!--
body {
font-family: Georgia;
}
body {
font-family: Georgia;
}
-->
welcome to ABT Arcade!
i'm allison- i live in portland, oregon with my husband and our boston terrier, penelope. most days i can be found making jewelry, planning parties and cooing over small dogs. i've always enjoyed crafting and making things with my hands and decided to start ABT Arcade to share my "vintage/modern" aesthetic with the world.
i make most of my jewelry using reclaimed vintage materials such as rhinestones, lucite beads and bronze chain. and because i know i'm not always in the same mood when getting dressed, i design pieces that run the gamut from whimsical to bold to minimalist.
my goal is to become your ultimate style destination, if you see something you'd like that's sold out or would like a custom made item, please email me at abt.arcade@gmail.com to discuss it. i also plan parties and hand make decorations. just let me know how i can meet your style needs!
also check out my fashion & lifestyle blog: http://abt-arcade.blogspot.com/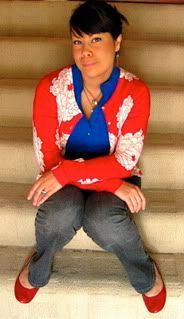 FB.init("538b0663a98795a1418cce2e21338b6d");